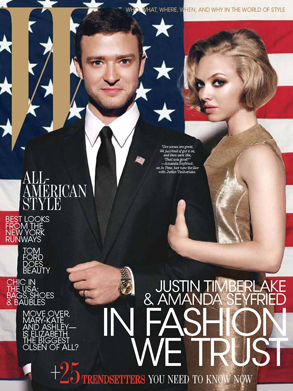 Courtesy of Michael Thompson/W Magazine
No, we're not sure if Justin Timberlake has political aspirations, but he'd certainly get our vote!
Mind you, we're not exactly basing that on any specific political agenda, but rather on appearance alone in the October issue of W.
Of course, it doesn't hurt that he's also got the lovely Amanda Seyfried standing by his side as well.
And, as you'll see after the jump, both J.T. and his In Time costar playfully poke a little fun at the scandal-filled world of politics in a colorful new photo spread within the mag's pages.
Good looking and a good sense of humor. What more do you need in a candidate, right?