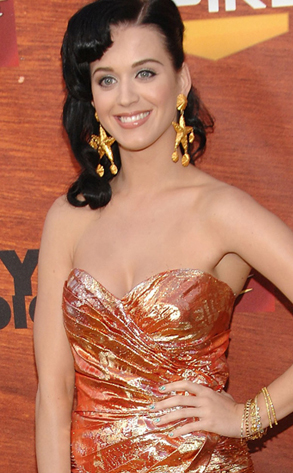 John Shearer/Getty Images
Madonna and Britney Spears did the girl-on-girl thing at MTV's Video Music Awards years ago, but can you ever really get enough celebrity same-sex smooching?
Katy Perry is apparently working on finding a female celeb to kiss during this year's live telecast of the awards show on Sept. 7.
Who does MTV want to match her up with? Read on to find out...
Lindsay Lohan!
"Producers are really working hard on it," a source exclusively reveals to me. "They'd love it to be Lindsay, and they're actually going to ask."
Like that will ever happen. Even if Ms. Lohan has signed on to be a presenter, I highly doubt she's gonna be lockin' lips with the "I Kissed a Girl" hitmaker anytime soon.
But if Ms. Perry can't find anyone, there's always Tila Tequila!
Reps for Perry and MTV did not comment.
Now, let's hear from you: Who do you think Perry should kiss on the big night? Leave your comments below.