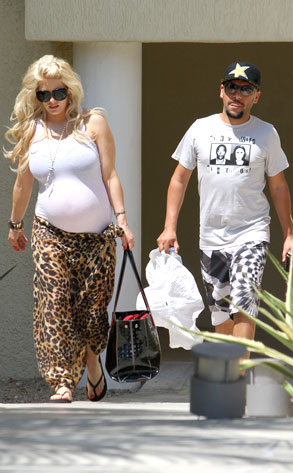 FlashCity.com
For our old E! cohort Shayne Lamas, being pregnant is clearly becoming a very real thing.
The former Leave It to Lamas lass hasn't been seen around much since first announcing back in April that she and husband Nik Richie were expecting their first child together.
But there she was this weekend in Cabo San Lucas, Mexico, where the the mother-to-be enjoyed a relaxing vacay with her man.
The couple took in a little sand and sun, snacked on some ice cream and hung out poolside at the Casa Dorada Resort.
Shayne, the daughter of erstwhile Falcon Crest actor Lorenzo Lamas, married Nik in April of 2010—only hours after they first met.
And, from the looks of things here, we can't help but wonder if they're just hours away from meeting their little bundle of joy.