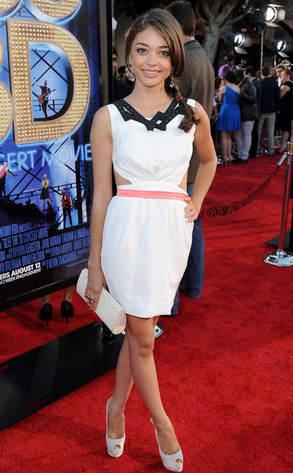 Kevin Winter/Getty Images
Modern Family's attitudinal teen Hayley Dunphy wouldn't be caught dead partying with her mom Claire.
Not the case in real life with Sarah Hyland, who hits the town with her mother. But it's not like we have another Lindsay and Dina Lohan on our hands.
We caught up with the Modern Family actress today who told us sometimes she's just forced to go out with her mom, not that she loves it or anything.
What did she have to say about it?