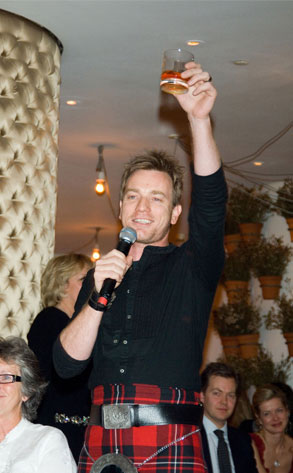 Nick Harvery/WireImage.com
Holy (cancerous) moly!
Ewan McGregor told the BBC Breakfast show that he is just "fine" after having a cancerous mole, and several benign ones, removed from underneath his right peeper.
The 37-year-old star said the surgery was "not that big of a deal...I went to see a specialist who thought they were better to be removed, and indeed he was correct."
The brogued one, who made the medical disclosure while promoting his new erotic thriller Deception, went on to blame the cancer scare on his pale Scottish skin and his prolonged exposure to the sun—guess the long way round wasn't necessarily the best one.
While his moneymaking visage may now be minus a couple of pesky moles, his sarcasm, at least, has remained intact.
"It was great fun having skin cancer," he said. "It was great. I really enjoyed it."