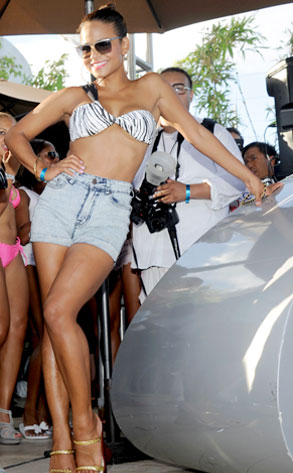 Ethan Miller/Getty Images
Seeing Christina Milian in Sin City is definitely conjuring up sinful thoughts.
But what do you expect when the sexy singer decides to flaunt her bodacious bod at the Palms Casino Resort, right?
Well, that's just what the 29-year-old mother did while attending a party hosted by Sean "Diddy" Combs in Las Vegas.
Sure, Christina may only be showing off the top part of her two-piece, but hey, we're certainly not going to complain!