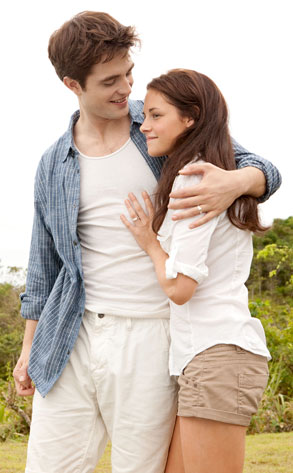 Andrew Cooper, Summit Entertainment
We knew these lovebirds couldn't stay apart for long.
While Kristen Stewart has been slaving away on her new film, Snow White and the Huntsman, Robert Pattinson jetted over to London for the long weekend to help his sweetie indulge in some much needed R&R.
So how did our fav couple spend their precious time together?