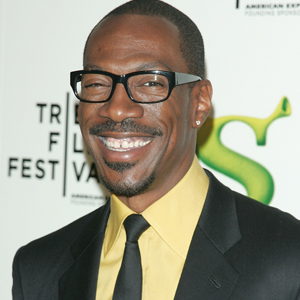 Jim Spellman/WireImage.com
Remember Eddie Murphy before he found the funny in fat suits?
You know, the hilarious Saturday Night Live sketches, the stellar stand-up of Raw and Delirious and the classic movie comedies of 48 Hours and Beverly Hills Cop—basically most everything he did before turning all family friendly on us. That's right, the one we love.
Well, we hope he brings back even a sliver of pre-Norbit brilliance for the 84th Academy Awards—because he just said yes to the Oscars-hosting gig...
The comic officially said yes to the gig today, Oscar producers Brett Ratner and Don Mischer confirmed. 
Ratner, who just directed Murphy in his upcoming action flick Tower Heist, got on so well with the comic that reportedly Murphy was the only name on the director's list, per Deadline.com.
After meeting with the show's producers and the academy's president, Tom Sherak, Murphy formally agreed to the job.
But wait, why all the hoopla if the Oscars aren't until next year?
Apparently, the star's camp wants to get word out to revive his stalled career, and the hosting gig is such a huge deal that it's almost guaranteed to get him work for a very long time.
Murphy had been the frontrunner, although his closest competition came from fellow comic, Billy Crystal who was also rumored to be expressing interest in hosting again.
Murphy was once nominated for an Oscar himself, in 2006 for Dreamgirls.