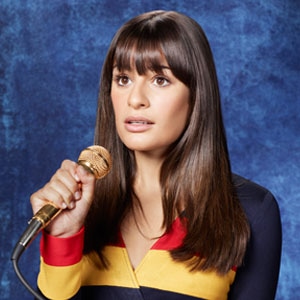 Danielle Levitt/FOX
It's school picture time at McKinley High!
Rachel (Lea Michele), Finn (Cory Monteith), Santana (Naya Rivera) and many more New Directions members are getting ready for the new school year. And what better way to celebrate their back-to-school fashion than posing awkwardly for the camera in an awesome way? We've got your exclusive first look at Glee's season-three cast photos, and we definitely need your help picking the best one...
We happen to love Rachel's the best, mostly for that far away dreamy look in her eyes. And the dress. But Santana comes in a close second with her sassy pom-pom pose. Hell, we love them all. We just want these Glee kids back on our TV screen. And soon. Thankfully, we only have to wait until Sept. 20 for the season-three premiere.
Check out our full gallery of brand new Glee photos, complete with our favorite quotes from each character. Who do you think took the best photo? Are you ready for the new season?