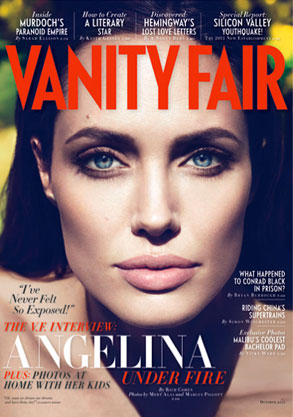 Vanity Fair
Sure, there may come a time when Angelina Jolie can sit down for an interview with a magazine and not be asked about whether she and Brad Pitt plan to (a) marry, (b) procreate, (c) adopt or (d) all of the above.
But that time is not now.
Luckily, Jolie knows how to play the game, and answered all of these burning questions in the new issue of Vanity Fair, while ostensibly discussing her controversial (of course) writing and directorial debut, In the Land of Blood and Honey.
So, let's start at the top…