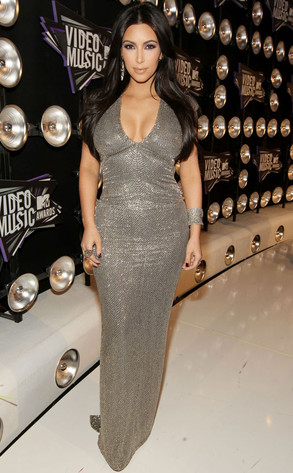 Christopher Polk/Getty Images
The MTV VMAs were quite the show last night, and our own Kim Kardashian seemed to be enjoying herself.
We saw Kim looking beautiful as always while presenting an award, and even caught her singing along to some of the performances.
But wait a minute! Where was Kris Humphries?!
Could work already cause the newlyweds to drift apart?