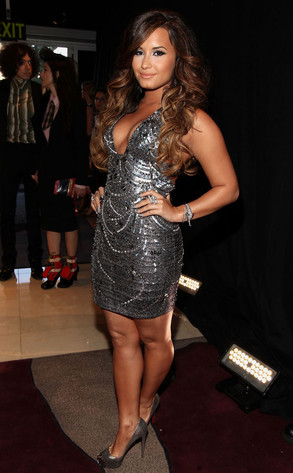 Christopher Polk/Getty Images
Demi Lovato is choosing to rise above. Just like a skyscraper, really.
The 19-year-old singer had a few choice words for the haters who felt compelled to criticize Lovato's weight after giving her the old once-over at the MTV Video Music Awards on Sunday.
Guess who doesn't give a crap about what you say, folks?!