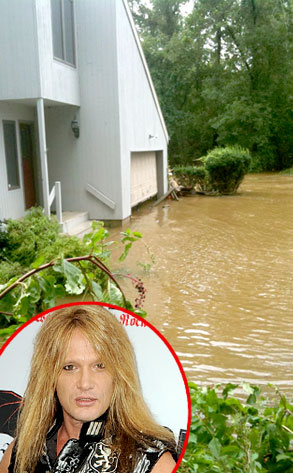 Facebook; Frazer Harrison/Getty Images
He's not exactly headed to Skid Row, but this sucks anyway.
Rocker Sebastian Bach wrote on Facebook Sunday that he was "numb, in shock and devastated to report" that his Red Bank, N.J., home was condemned in the wake of Hurricane Irene after a nearby reservoir overflowed and sent a bridge careening into his garage, knocking the house off its foundation and flooding his basement.
The good news, Bach says, is that his ex-wife and kids are safe. The bad news, then?