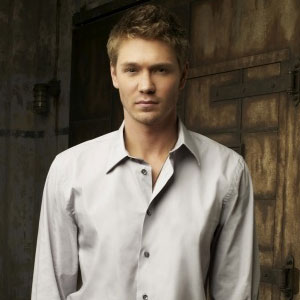 The CW/ Andrew Eccles
Lucas Scott is coming home.
Chad Michael Murray, who has been missing in action since season six, is officially returning to One Tree Hill. CMM is the biggest cast puzzle piece yet, with Tyler Hilton and Paul Johansson also coming back for the ninth and final season. So why does Lucas return to Tree Hill?
Because his best friend needs him!
Last time we saw Lucas, he was happily driving off into the sunset with his wife, Peyton (Hilarie Burton), and their new baby, Sawyer. But he comes back to his hometown after Haley (Bethany Joy Galeotti) reaches out to him for help. Since it's speculated that Nathan (James Lafferty) disappears for awhile, perhaps Haley brings Lucas back to Tree Hill to help her find his brother? What better reason is there?
Also returning is everyone's favorite mom: Deb! Barbara Alyn Woods recently said in an interview that she would be coming back for OTH's final season as well. The gang's (almost) all here! We just need Burton back as Peyton, and the OTH sendoff will be complete.
Murray told E! Online last month that he would "absolutely" come back to One Tree Hill if they asked him. Thankfully, everyone came through.
Why do you think Haley needs Lucas' help? Speculate away, and then let's celebrate CMM's return in the comments below!