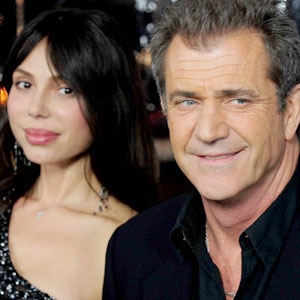 Giulio Marcocchi/Sipa Press
Wave the white flag—it's peace a settlement at last for Mel Gibson & Oksana Grigorieva!
The actor and Oscar-winning director and his former girlfriend have officially reached a financial and child custody agreement after a year of torturous debate and supposed domestic abuse.
Mel's spokesman Alan Nierob tells E! News,  "I can confirm the parties have settled and we appreciate all the judge's help."
Los Angeles County Superior Court released a statement Friday reading: "As the result of a multiday settlement conference, the court announces that Mel Gibson and Oksana Grigorieva have achieved a settlement in their ongoing dispute."
However, terms and conditions of the settlement were not announced. Mel and Oksana are due back in court Wednesday to discuss financial arrangements as well as the issue of custody of the ex-couple's 1-year-old daughter Lucia.
Back in March, the actor pleaded no contest to the charge of misdemeanor battery against the Russian musician in a deal that allowed him to avoid jail time. 
Grigorieva went to authorities six months after the Malibu incident in which she said the actor had punched her, as well as threatening her and Lucia with a gun. Subsequently, recordings of an enraged Gibson surfaced, which featured the now infamous rant telling Grigorieva that she "deserved" the assault and that he'd "bury" her.
The settlement will hopefully put an end to such volatile events.