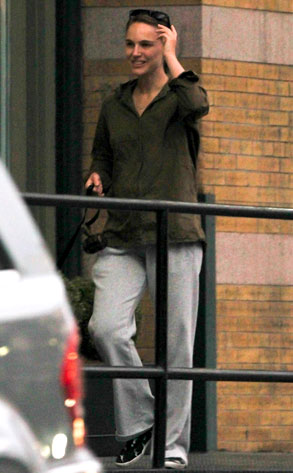 GSNY/PPNY/Splash News
A simple dog walk just became a super star sighting.
After all, in the two months since giving birth to her son Aleph, Natalie Portman has been keeping an extremely low profile—a decision the Oscar winner hinted at just prior to the baby's arrival.
"I'll be out of the public eye afterward," Portman told People at the time, adding that she would choose her next project "as it comes."
But there she was this weekend, taking a break from diaper duty by stepping out and showing off a much slimmer physique as she took her pooch for a stroll in NYC.
Now, if we can just get a glimpse of the little guy himself!