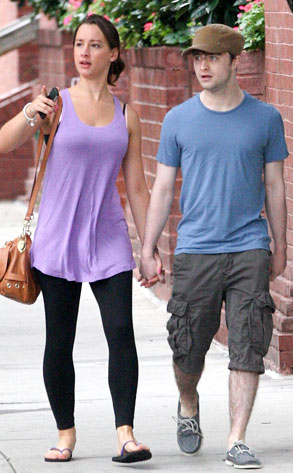 INFdaily.com
Forget The Woman in Black. What we really want to know is, who's the lady in lavender?!
Daniel Radcliffe seemed to have no problem working some of that Harry Potter magic on the fairer sex and was spotted around New York this week holding hands with who we can only assume is his new squeeze.
And no, while there is a slight resemblance—the emphasis on slight cannot be overstated—we can assure you, it's not Pippa Middleton (though how great would that be?!). So who is she?