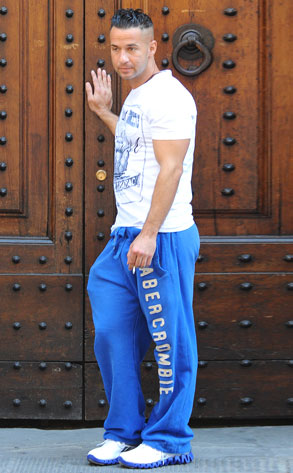 INFphoto.com
Abercrombie & Fitch has a real situation on its hands. And so does The Situation, come to think of it.
Proving that there is such a thing as bad publicity (and clearly doing their best to avoid the Ed Hardy Effect), the prepster chain has proposed something of an unendorsement deal to the cast of Jersey Shore: "a substantial payment" in exchange for not wearing their clothes in public.
Apparently, seeing Pauly D, Snooki and the rest of the wannabe guidos behaving badly in their duds has made A&F more shame-faced than a grenade after a long night on the Ron-Ron juice.
So what does the Jersey Shore gang have to say about this?