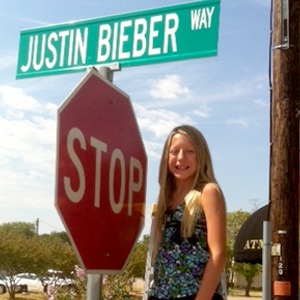 Courtesy of the City of Forney
Uh-oh. Should Selena Gomez be worried?
After all, there's a young lady in a small town near Dallas who just gave Justin Bieber his very own street!
That's right. Caroline Gonzalez, 11, who was named "mayor for a day" in Forney, Texas, after winning a contest designed to spark government interest in young people, wasted no time in putting her power to, er, good use.
"Because I really like Justin Bieber," Caroline told E! News when asked why she decided to make this her first order of business. "I like his music and I like him. And I thought, why not have a street in my hometown named after my favorite singer?"
Let's face it. If this doesn't score the kid free tickets the next time Bieber's in town, nothing will.