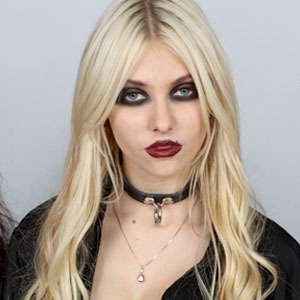 Dave Hogan/Getty Images
That indefinite hiatus from Gossip Girl just got a little more definite.
Why? Because Taylor Momsen quietly announced to Elle magazine this month that she has quit acting. We'll give the Screen Actors Guild a minute to get over that devastating loss.
As it happens, the 18-year-old vet made the decision to call time on her thespian career last year. Nice of her to finally get around to informing the rest of the world…
Momsen cut right to the chase when asked by Elle.com if she had any acting projects planned:
"I quit acting, actually. I quit Gossip Girl and now tour and am in a band and that's pretty much all I want to do. Hopefully I'll be able to only do that for the rest of my life."
While we can't speak to that longevity, the eyeliner enthusiast does certainly seem to have things all lined up for the next few years.
"We're on tour forever!" she said of plans for her band, Pretty Reckless, to tour with Evanescence around the U.S. and Europe.
"So that's really exciting. That's for the next couple of months, so we're pretty much on the road until at least 2012. And then it will continue!"
Better hope so, now that there's no acting career to fall back on.