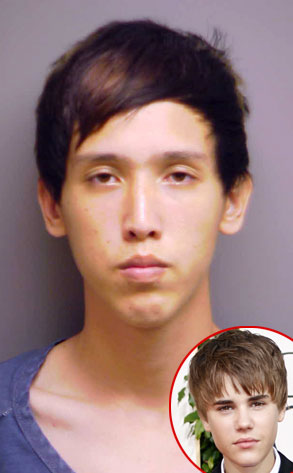 AP Photo/Matt Sayles
Justin Bieber, watch out! Not even your cardboard doppelgänger is safe from overly obsessed superfans.
A Florida man was arrested Monday for attempting to make off with a life-size Biebs cutout from a Tampa-area record store.
And the best part—the suspect and Bieber have the exact same haircut!