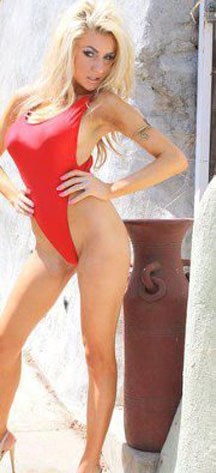 facebook.com
Well, here's a photo that will get a lot of Likes.

Seeing 16-year-old Courtney Stodden wearing risqué outfits—or bathing suits for that matter—isn't exactly anything new. So, we shouldn't be that surprised when we look at this picture she posted on her Facebook.
The bodacious blonde, who made headlines after marrying 51-year-old Green Mile actor Doug Hutchison in May, is seen here posing seductively in a tight, red one-piece looking like someone we know...