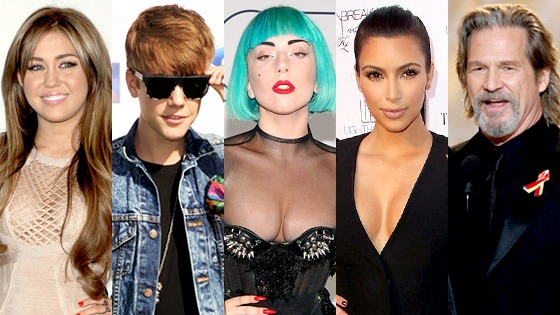 She might be the topic of heated conversation and participate in questionable behavior, but Miley Cyrus' supporters are sticking by her side until the bitter (and most likely dramatic) end.
The singer-actress was nominated alongside celebs like Justin Bieber, Lady Gaga, Kim Kardashian and two Jonas Brothers for the honor of being added to the Celebrity Bowling Hall of Fame (oh, you didn't know we were talking about bowling?) and guess what y'all?
Miley got it!
Cyrus had 42 percent of the votes, while poor Biebs trailed behind with 30 percent. (He almost won last year, too, but lost to Taylor Swift near the end.)
"We knew that with megastars such as Miley Cyrus and Justin Bieber in our lineup that this year's race would be a close one," said Steve Johnson, executive director of the Bowling Proprietors' Association of America. 
"Fueled by the passion and support of her supporters and bowling fans worldwide, Ms. Cyrus rose to the occasion scoring an incredible comeback victory.  We are honored to welcome her into the Hall of Fame and grateful for her support of the great sport of bowling."
We think this calls for a new tattoo. What do you think?