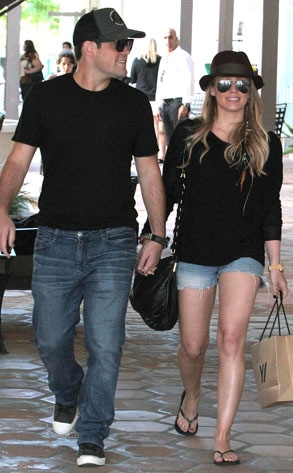 Fame Pictures
Hilary Duff is sporting a baby bump!
While celebrating her first wedding anniversary with hubby Mike Comrie, the 23-year-old Material Girls star announced Sunday they are expecting their first child.
"I can't believe it has already been a year, time really flies when you're having fun!," Duff wrote on her blog. "We also want to share the exciting news that… BABY MAKES THREE!!! We are extremely happy and ready to start this new chapter of our lives."
And just days before Duff's big announcement, she hinted to us that she and Comrie were ready to start a family.
"I think it was important to us that we had a year to just do whatever," Duff told E! News. "And maybe longer than that because we enjoy having so much freedom. But we're thinking about it."
Duff and her hockey player beau tied the knot last August in Santa Barbara.
 
Congrats to the couple!