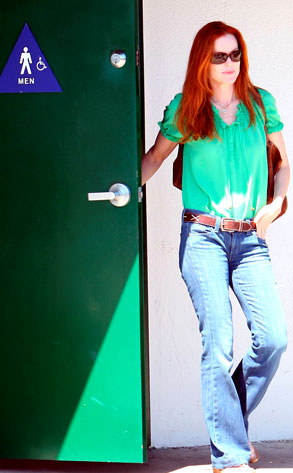 Lins-Leo-Mariotto/X17online.com
It seems desperate times called for desperate measures for Desperate Housewives' Marcia Cross.
While it remains unclear why the actress and mother of twins was forced to use a Malibu men's room facility this weekend, we're just glad to see she chose to cover up her tootsies before entering.
Because we definitely don't need a repeat of this memorable occasion. Ever.