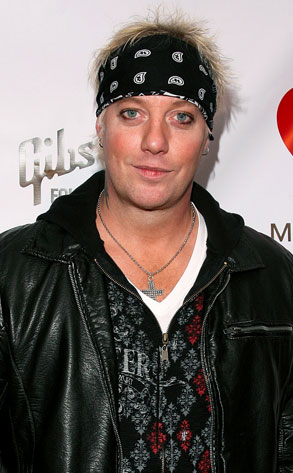 Jesse Grant/Getty Images
Jani Lane, the former lead singer of the band Warrant, was found dead in Los Angeles Thursday night. The '80s metal rock icon was just 47.
Lane was found and pronounced dead by the fire department, who were responding to a call at the Woodland Hills Comfort Inn hotel just before 5:30 p.m.
No cause of death has been released yet, and the case was handed over to the Los Angeles County Coroner's Office.
Sadly, the rock star's later years had been plagued with alcohol-related problems, including his second DUI in as many years last spring. However, he leaves quite a musical legacy in his wake, as his first two seminal metal albums, including 1990's Cherry Pie, sold over 2 million copies each, both achieving double platinum status.
RIP.