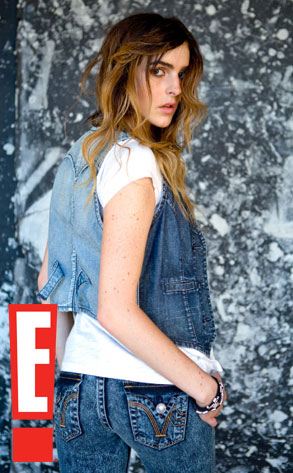 Courtesy: PRVCY Denim
The modeling thing is really happening for Ali Lohan.
Lindsay Lohan's 17-year-old sis—we used to know her as Ali, but she's out there on Twitter now as "Aliana T. Lohan, Model"—is the new face of designer denim line PRVCY Premium, and E! News has obtained an exclusive sneak peek at its spring/summer 2012 relaunch campaign.
Happily, she's a little more covered up than when she was working for her sister.