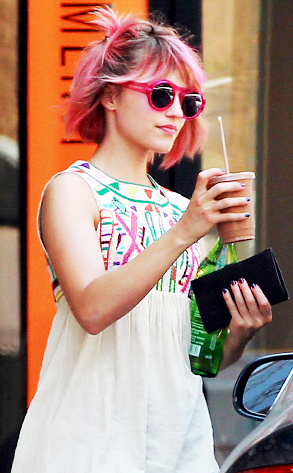 Sam Sharma, PacificCoastNews.com
Now that we think about it, blond, brown, black and red are awfully boring colors, aren't they?
Don't worry, you're not coming down with pinkeye. Dianna Agron has become the latest pretty young thing to stumble into a vat of Hawaiian Punch on her way out for coffee.
The Glee cutie was spotted just today with her inadvertently chic new look, her bedhead as bright as her sizzling hot-pink shades.