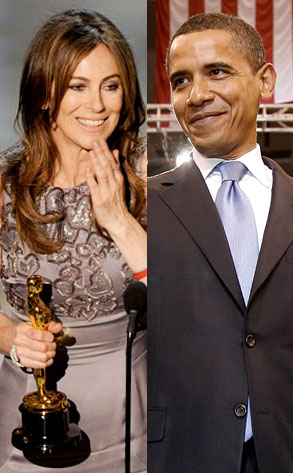 Michael Caulfield/Getty Images; Chip Somodevilla/Getty Images
The White House is feeling the hurt heat.
As director Kathryn Bigelow ramps up production on Kill Bin Laden, her upcoming film focusing on the military pursuit of the now-deceased Al Qaeda leader, President Barack Obama's administration is being accused of supplying Bigelow and her production team with "classified information" relating to the May mission that took down Osama bin Laden.
However, it's a claim that the folks over at 1600 Pennsylvania Ave. insist is simply not true.