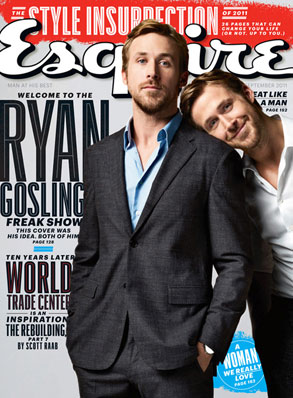 Perou
We know who should star in the next remake of The Parent Trap!
Neither Ryan Gosling nor Ryan Gosling looks any the worse for wear on the cover of Esquire's September issue, which also includes a photo spread featuring two images of the actor in almost ever shot.
Why the graphic trickery? For starters, it was Gosling's idea.