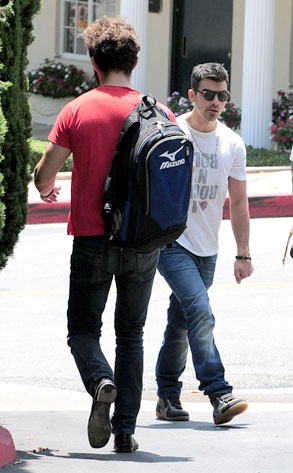 INFdaily.com
Hey, Joe Jonas is a busy guy with places to go and people to see.
But did he really fail to see the star of one of the highest-grossing franchises ever passing thisclose to him in West Hollywood? It's not like they had to embrace bromantically or even stop for a fist pump, but really? Not even a raised eyebrow, translation: "Hey, what's up?"
One could easily cry bad blood. But when you find out who Jonas breezed right past, you might start to wonder if even this adorable actor's biggest fans would know him if he came right up and said hello!