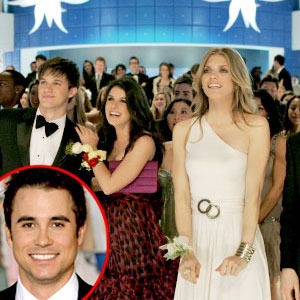 Scott Humbert/The CW; Charles Harris/AdMedia/Sipa Press
Smell that? That's the scent of storylines being cooked up on all our favorite shows in preparation for a brand new season. And today, we have a little morsel of casting scoop to help whet your TV appetite.
Ready for another love triangle on 90210? Of course you are! Sean Wing, who most recently starred on ABC's short-lived The Whole Truth, has been cast on the CW drama's fourth season. And he's got his eyes on one of the girls…
But we don't know which one yet!
We can tell you exclusively that Wing will play Nick, a "scruffy-handsome" graduate student/avid photographer who freelances for National Geographic. Charming, enthusiastic, and a traveler of the world, Nick's got his camera lens zoomed in on one of the girls. Unfortunately for him, she's off the market.
Wing is set to appear as a recurring guest star.
So who do you think the new guy on 90210 is after?