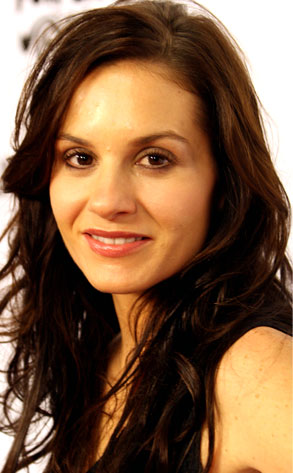 Matthew Simmons/Getty Images
It's time to get a bigger table.
Five months before the new season of American Idol is set to kick off (and apparently trying to steal some of Dancing With the Stars' thunder), producers are shaking things up in a big way, messing with what was until now a winning formula and adding a fourth permanent judge to the table.
Joining Simon Cowell, Paula Abdul and Randy Jackson when the eighth season of the reality juggernaut begins in January is prolific singer-songwriter Kara DioGuardi.
"Believe me, it's outta nowhere for me, too," DioGuardi assured shocked viewers on Ryan Seacrest's KIIS-FM radio show this morning.
"I got a call from my agent, saying, you know, they're looking for a fourth judge, and I was like, 'Uh, do you have the wrong number? Why are you calling me?'
"So they met with me, and three days ago I got the call to go to New York—and here I am."