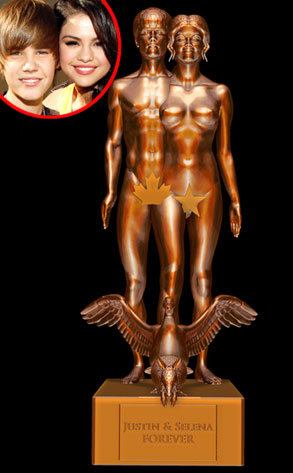 Splash News/Daniel Edwards; Chris Polk/Getty Images
And more importantly, is this legal?
After all, Justin Bieber may have a swag overload, but he is still under 18.
Despite this minor issue, infamous sculptor Daniel Edwards grabbed his tools and created a statue of Bieber and his gf Selena Gomez (nearly) completely nakies with only a Canadian Maple Leaf and Texas Lone Star covering their privates, and the words "Justin & Selena Forever" at the base of the bronze likeness.
Apparently he's a fan.