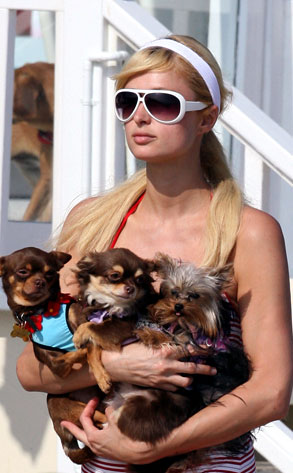 Angela Coqueran/INFPhoto.com
I heard Paris is getting a new TV show about pets or something. Is this true? Isn't she supposed to have had troubles with all her dogs?
—Barrie, Wilkes-Barre, Pa.
And her cat, yes. But troubles may not be the best word. The Middle East has had troubles. Paris' pets have had experiences—if reports are true—that fall somewhere between Lord of the Flies and Guantanamo Bay.
First, the reports you mention. Bunches of tabloids are reporting that Paris Hilton has scored a deal with Britain's Living TV network to follow the heiress as she manages a pet grooming salon on Bond Street. However, when I contacted the network, they seemed as bewildered as a flock of underfed Chihuahuas.