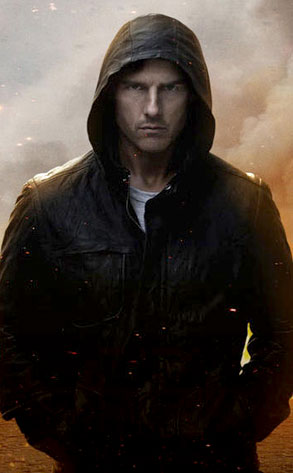 Paramount Pictures
In the upcoming Mission: Impossible—Ghost Protocol, Tom Cruise will be kicking ass and taking names.
Well, that's the impression one gets, at least, after seeing this new promo pic showing the superstar sporting a steely gaze as he stands surrounded by smoke and flames.
If looks could kill, right?
Although, we're not really sure how we feel about the seemingly Eminem-inspired hoodie. (Or Justin Bieber, perhaps?)
Then again, the rapper's "Won't Back Down" is featured in the flick's trailer, so maybe that explains it.
Mission: Impossible—Ghost Protocol hits theaters Dec. 21.