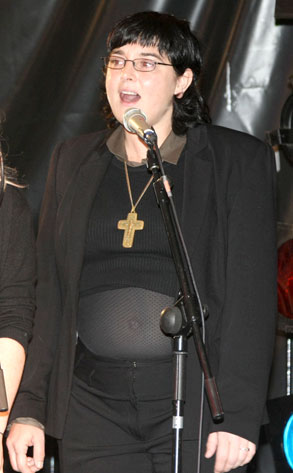 Mark Doyle / Splash News
After all these years, Sinéad O'Connor is still full of surprises.
The "Nothing Compares 2 U" singer isn't tearing up pictures of the Pope or shaving her head any longer—now she just looks, well, like a completely different human being.
A bespectacled O'Connor showed off a long, dark hairdo with bangs and a fuller figure at an Irish music festival over the weekend.