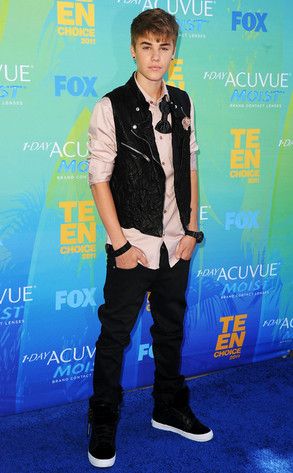 Jason Merritt/Getty Images
Vampires and Gleeks and Bieber, oh my!
The teens have spoken…and their tastes have pretty much stayed the same since last year. Shocking, we know.
The 2011 Teen Choice Awards took place Sunday at the Gibson Amphitheatre, where a plethora of awards were handed out in six genres: movies, television, music, summer, fashion and—most important of all—miscellaneous.
Hosted by The Big Bang Theory hottie Kaley Cuoco, the two-hour award show was home to an epic battle between two huge franchises: Twilight vs. Harry Potter. So which insanely popular series went home with the most surfboards?