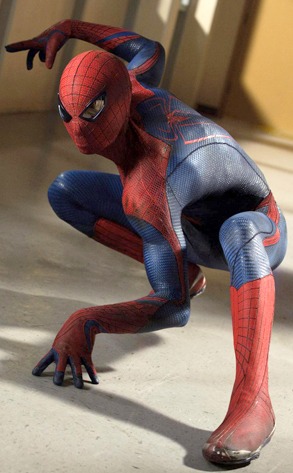 Columbia Pictures
Andrew Garfield will be getting his arachnid on for a while longer.  
 The Amazing Spider-Man, isn't even close to be released—the Garfield-fronted franchise reboot just finished shooting and still needs to go through months of postproduction before opening on July 3, 2012—but already Sony has a date for its sequel.
Fire up your Fandango, the tentatively titled Amazing Spider-Man 2 will be coming to theaters in May 2, 2014, the studio confirmed to E! News today.
Villains? Plot points? Who cares? All we know is that Garfield will once be back as the web-slinger and his alter ego, Peter Parker, and that's cool by us.