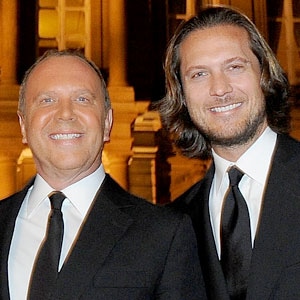 Pascal Le Segretain/Getty Images
It looks like Michael Kors has designs on marriage.
The fashion mogul and Project Runway judge has his own reason to celebrate the passing of New York's marriage-equality bill: He's now engaged to his longtime partner Lance LePere.
According to Life & Style, the two were spotted at City Hall in New York City yesterday getting their marriage license.
"They were both very casually dressed," an eyewitness tells the mag. "He was really nice and let the girls at the office take his picture."
Well, we can probably guess why he was in such a giving mood.
LePere met Kors in Paris in 1990 when he joined the company as an intern, and from there, the whirlwind romance that you see in the movies commenced.
"We share a certain level of taste," LePere told New York Magazine, "an American point of view, and I think we like to play with Americana. Over the years and the day-to-day process of dreaming together, things just naturally fell into place."
And then they lived happily ever after.