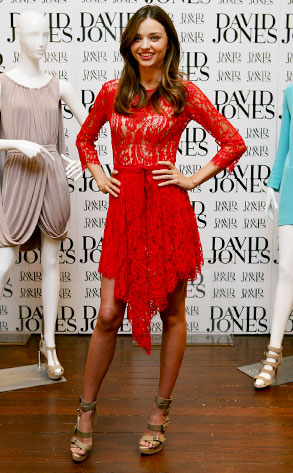 Don Arnold/Getty Images
Even Victoria's Secret models with perfect postbaby bodies aren't beyond catching a little flack from Joan Rivers.
"This dress is a lesson why education is so important. If you're not smart enough to count to 28, then your period will constantly surprise you, and this is what's gonna happen," quipped the Fashion Police host of Kerr's asymmetrical lace dress by Lover.
And that's not all. The hostess with the mostest talks cleavage echoes, coke parties and more!
So click in and get all of Joan's jokes that didn't make it on air in our sassy sartorial photo gallery.