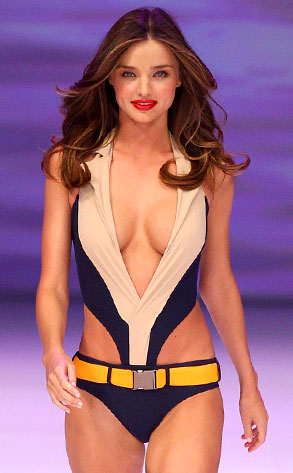 Marianna Massey/WireImage
Miranda Kerrswears it's all about the squats.
The incredibly beautiful model wife of Orlando Bloom was back in fine form when she took to the runway in Australia earlier this week, showing off a perfect bod just seven months after giving birth to baby Flynn—in a barely there bikini, no less.
So how'd she get back in tip-top shape for the show, during which she drew gasps from the audience?