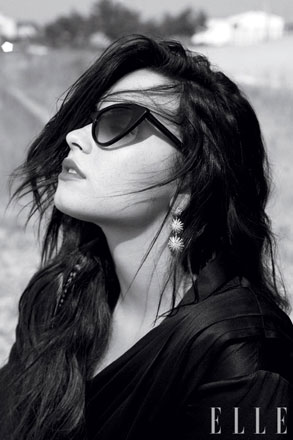 Daniel King for Elle Magazine
Demi Lovato may look invincible in her latest photo spread, but the 19-year-old remembers all too well what it feels like to be completely vulnerable.
"When you punch someone on a plane, enough is enough," the "Skyscraper" singer admits in the September issue of Elle, referring to the meltdown while on tour with the Jonas Brothers that landed her in treatment for depression and an eating disorder, which in turn led to a diagnosis of bipolarism.
"I just felt like she betrayed me," she said of the girl on the receiving end of that smack, backup dancer Alex Welch. "That's the bottom line."
Lovato refuses to blame her breakdown on a breakup, however.