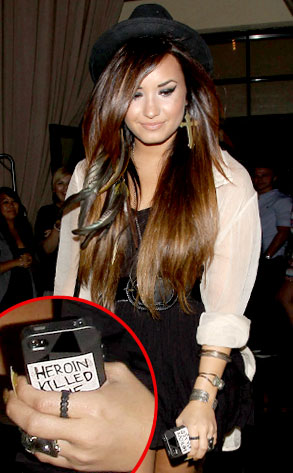 Fame Pictures
Did Demi Lovato have an ulterior motive in mind when she affixed a sticker with an antidrug slogan to her cell phone?
Virtual fingers were pointing all over the Internet after the singer was spotted toting the message "Heroin killed the radio star" on her mobile.
What did it mean?! Was it a nod at Amy Winehouse's recent passing? Or were people just peeved that "Video Killed the Radio Star" had been repurposed without their consent?