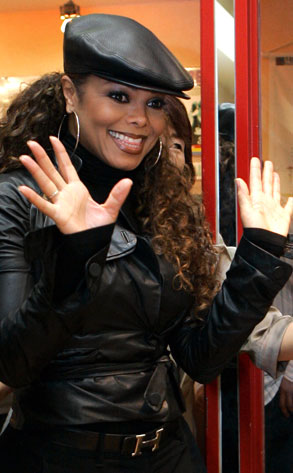 AP Photo/Shizuo Kambayashi
Good news for Janet Jackson fans. She's hitting the road again. Ms. Nasty tells me she'll launch a new world tour on Sept. 11.
"The next big thing on the agenda is prepping for the tour," Jackson says. "I'm still promoting the new album [Discipline] right now, but we'll be getting into rehearsals in about a month and then start touring."
But at this very moment Jackson, 41, is thinking about Saturday, when Ellen DeGeneres will present her with the Vanguard Award at the Gay & Lesbian Alliance Against Defamation's 19th Annual Media Awards at Hollywood's Kodak Theatre.
Jackson is in good company. Past recipients include Charlize Theron, Elizabeth Taylor, Jennifer Aniston, Whoopi Goldberg, Antonio Banderas and Liza Minnelli. I caught up with Jackson the other day from her home in L.A., where she spoke about her thoughts on getting married again, those never-ending gay rumors, her dreams of Broadway and why she wishes she was more like Janet drag queens: