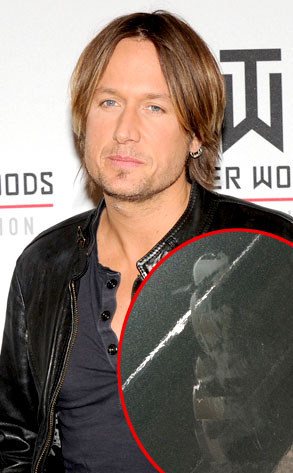 Ethan Miller/Getty Images; Courtesy Willem Pietersen
The way this paparazzo makes it out, Keith Urban came close to pulling a Sean Penn.
Willem Pietersen, the photographer who filed a complaint with Nashville police Monday, after the country music star allegedly assaulted the photog's car, tells E! News that he did nothing to warrant Urban's supposed action.
Save that picture-taking part, perhaps. Anyhow, here's what he has to say.