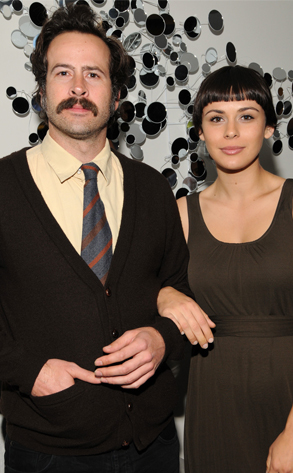 Araya Diaz/Getty Images
Pilot has someone to share the controls with in the cockpit of life.
Extreme baby-namer Jason Lee and live-in girlfriend Ceren Alkac have welcomed their first child together, a daughter born Aug. 10, Us Weekly reports.
The couple haven't revealed their new addition's name yet, but here's hoping Lee, who confirmed in May that he and Alkac were expecting a girl, got the lead out when he named Pilot Inspektor, his now nearly 5-year-old son from a previous relationship.
"The opening track, 'He's Simple, He's Dumb, He's the Pilot,' absolutely blew my mind when I first heard it," Lee, who obviously had some explaining to do, told Entertainment Weekly in 2003, referring to the 2000 Granddaddy album The Sophtware Slump.
He also said, however, that it was the boy's mom, actress Beth Riesgraf, who came up with the name after hearing the tune, so his daughter has a fighting chance.
Meanwhile, the My Name Is Earl star has had no comment on reports that he and Alkac are planning to tie the knot soon. He was spied waiting in line, seemingly for a marriage license, at the Norwalk, Calif., courthouse in June.
It would be the second vow swap for Lee, 38, who was married to photographer Carmen Llywelyn from 1995 to 2001.
(Originally published Aug. 22, 2008 at 3:37 p.m.)