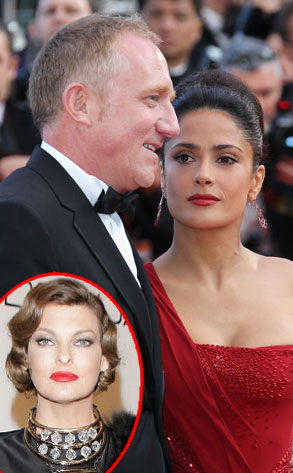 Tony Barson/WireImage.com, Venturelli/WireImage
Linda Evangelista is striking a pose...in front of a judge.
The famed supermodel is asking the Manhattan Family Court to order fashion mogul François-Henri Pinault—who, as it happens, has been the husband of Salma Hayek for the past two years—to fork over a whopping $46,000-a-month in child support to help Evangelista care for her and Pinault's 4-year-old son.
We wonder what Salma has to say about this?