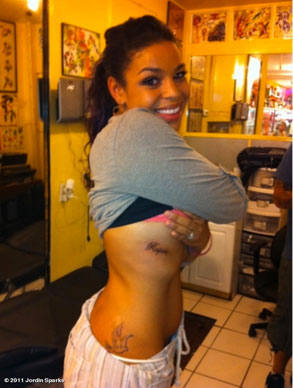 2011 Jordin Sparks / WhoSay
Jordin Sparks is looking pretty fantastic these days, you have to admit.
So much so that the the singer—who's taken to tweeting pics of her slimmer bikini bod—is now showing off more skin as she tweets her tats.
Just a few days ago, she posted that she'd gotten inked, saying " Tweeting as I get a new tattoo. Number 7. :)"
And just two days later, she's gotten another. What's this one of?