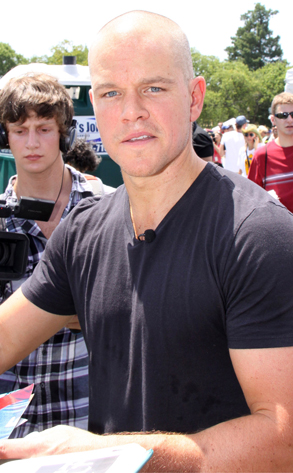 Fame Pictures
Matt Damon is totally the teacher's pet.
Known for his philanthropy and political opinions as well as his work in movies, the actor hit the streets on Saturday to support teachers. The Save Our Schools March took place in Washington, D.C., near the White House to protest education policies that are centered around standardized testing.
"I honestly don't know where I'd be today if that was the type of education I had," Damon told the crowd. "I sure as hell wouldn't be here. I do know that."